The Imaginaria Fotografía en Primavera, organised by the Universitat Jaume I via the Servei d'Activitats Socioculturals of the Vice-rectorat de Cultura celebrates its seventeenth event in 2020. This time round 26 exhibition spaces have been organised to show the many ways in which this mode of expression approaches reality, taking its pulse and covering a wide range of issues and subjects in documentary, cultural, artistic and creative terms.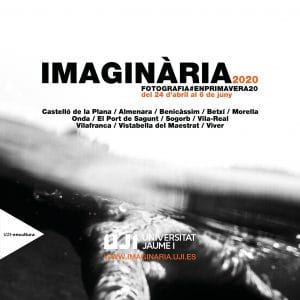 The project this year is curated by Mónica Carabias with the participation of Kirti Cea, Julia Carbonell, Cristiana Gasparotto and Darío Gil Cabanas, and brings together all the facets offered by the image as a means of investigation, analysis and discovery, acting as a crucible to provide further meaning to this year's event.
Amateur photography also makes its presence felt thanks to the collective exhibitions shown by photography groups in the province of Castellón.

The shows take place in different towns and villages in the province of Castellón.
POSTPONED TILL SEPTEMBER 2020