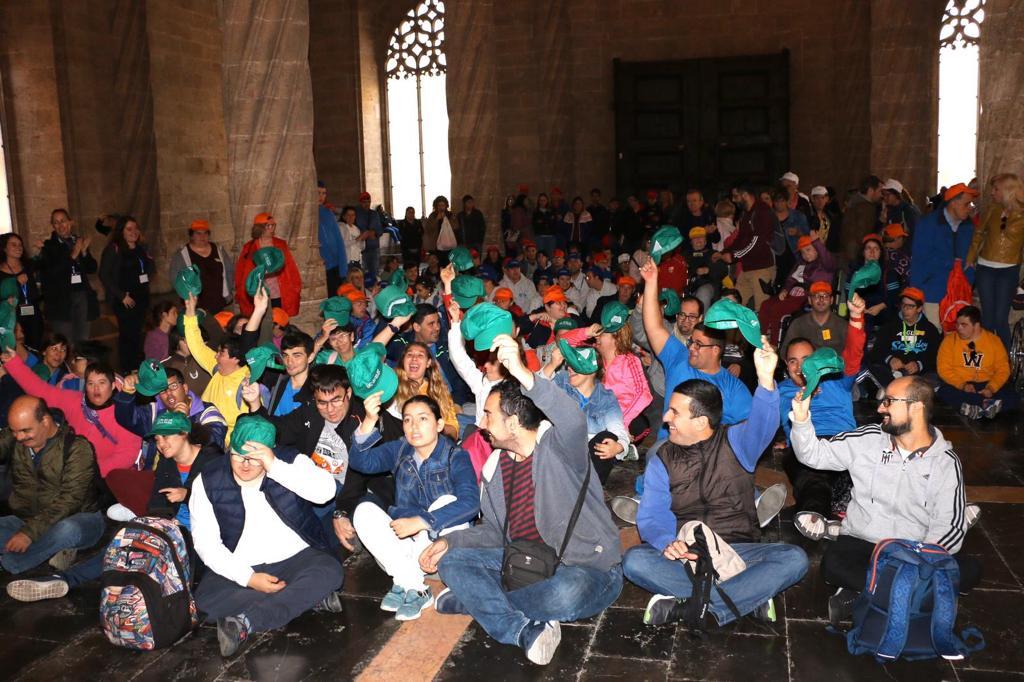 The Silk Road for (with) functional diversity
On Friday 25 October a one-day event was held in the city of Valencia to publicise the Silk Road. It was attended by around 250 people with varying disabilities from a number of towns across the Region of Valencia, namely Segorbe, Nules, Valencia, Burjassot, Gandia, Pego and Oliva.
The event, entitled "La Ruta de la Seda por (con) la diversidad functional" (The Silk Road for [with] functional diversity) was organised by the Valencia UNESCO Centre, an organisation whose remit is to promote UNESCO campaigns and programmes in the Region of Valencia as part of its mission to enable the United Nations Sustainable Development Goals to be achieved. In this case, the purpose of the event was to strengthen the image of the Silk Road as an inclusive tourism product without barriers that can be enjoyed by everyone wanting to know a little more about Valencia's history and traditions.
The event was based in the square of Plaza del Pilar, a pedestrian area that's easily accessible and the social nerve centre of the Barri de Velluters neighbourhood. From there, visitors toured the Silk Exchange and the College of High Silk Art (Silk Museum) before returning to Plaza del Pilar, where the day's activities began.
All participants were invited to join a range of activities including games, music and, to round the day off, a group of lacemakers, who showed off their skills with silk threads, creating real treasures laden with tradition.
The event was a great success in terms of participation and proved the commitment shown by the city of Valencia and by the Region of Valencia as a whole to an inclusive form of tourism that strengthens and showcases the Region's cultural and historic heritage.