The Museo de Arte Contemporáneo "Florencio de la Fuente", located in the Cuesta del Ángel in the district of La Villa de Requena, is a very special space, not only because of its dimensions, but also because it represents a notable feature amongst those that give the district its identity. Its long balconies and location have given it a unique character that makes it one of the best known and iconic images of the entire Historic-Artistic Ensemble.
The establishment of the museum of modern art in Requena was the culmination of many year's effort by the city to respond to its calling, while also representing the commencement of a new phase in which its excellent infrastructure gave a new dimension to the modern art activities and programmes in Requena and further projected the image of the city.
The building's exhibition capacity is approximately 80 pieces in over 160 linear metres of usable wall space and 450 m2 of surface area. The exhibition spaces are specially designed to hold works of art and to adapt to the different media and materials in the best possible conditions, with temperature, humidity and light intensity controls.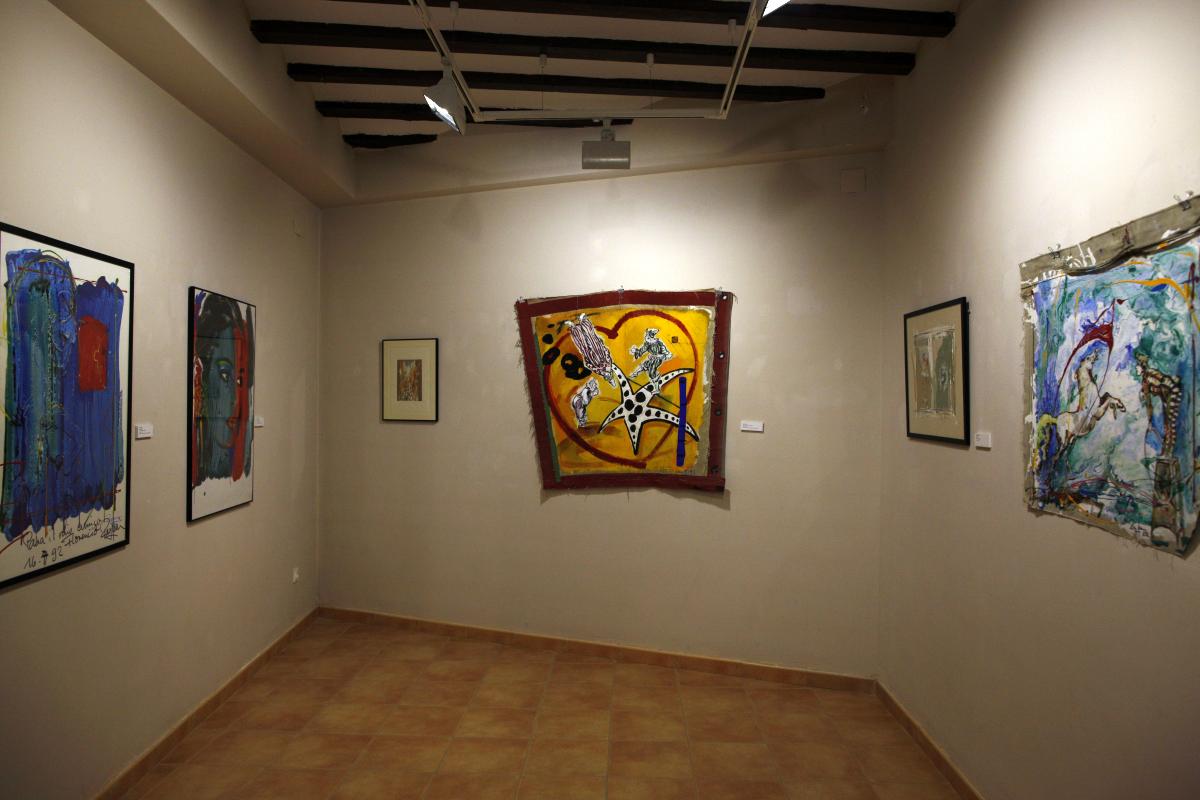 Florencio de la Fuente was the owner of a large collection of modern art made up of paintings, etchings, sculptures, drawings and art objects by Spanish and foreign artists. Although he started the collection for his own personal enjoyment, his greatest hope was that it could later be discovered and enjoyed by the general public, particularly children, to further encourage an appreciation of modern art by coming generations.
The "Florencio de la Fuente" collection of the Contemporary Art Museum is special because of its diversity in subject matter, styles, techniques and methods. The museum was conceived of as a modern space where temporary exhibitions could be held, showing works from its own collection, from those of other museums and those of the private collection of Florencio and the Town Hall itself. The exhibitions act as spaces to show work by artists representing national and international currents in modern art.