The Museo Inacabado de Arte Urbano (MIAU) is a grassroots initiative in a state of constant growth and change, a project of interaction with the small village of Fanzara in the province of Castellón. Large and small works, murals and sculptures can be seen there.
The visitor can see large and small works, murals and sculptures, pieces made to last. But with some luck you can come across a cello player playing music in a plaza, a conference at the sociocultural centre or a film showing.
The MIAU is a unique experience. The experience is not only artistic but one of coexistence and immerses the visitor in the atmosphere and life of the village. It is not just an exhibition space, it's the experience of a village that lives art.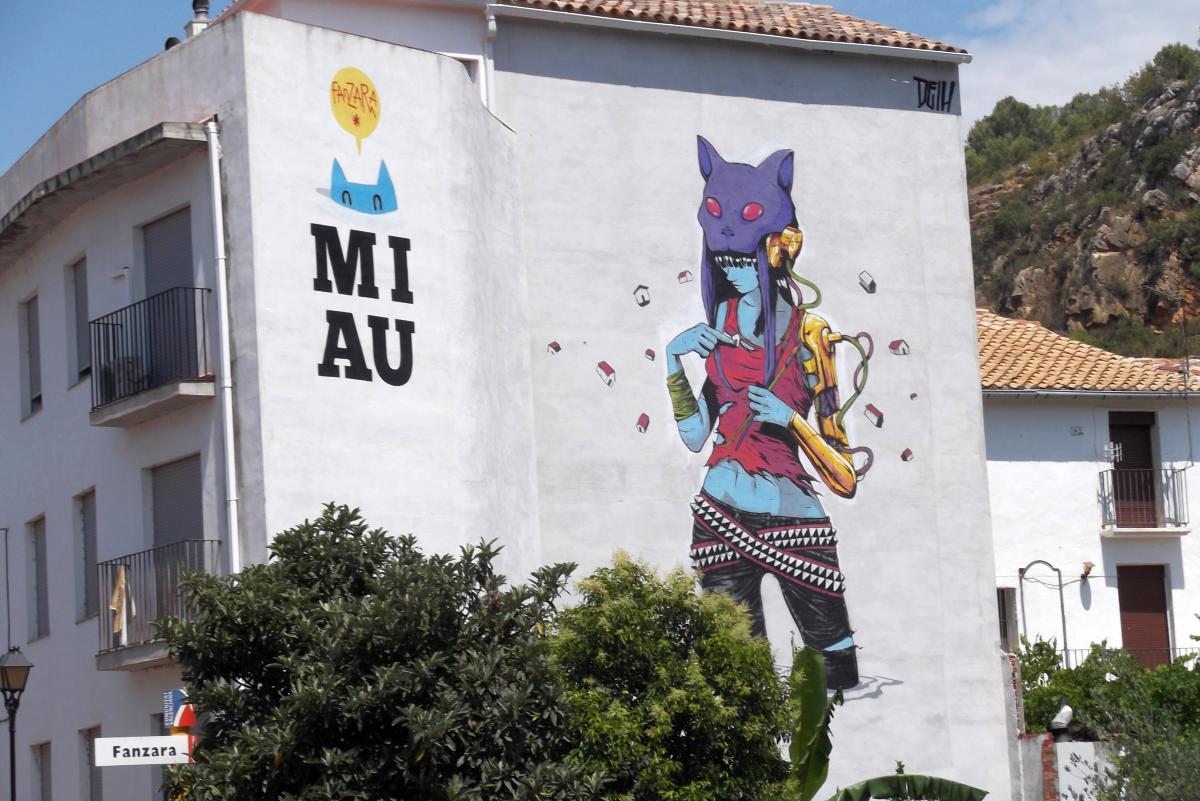 The aims of the Asociación MIAU are to promote art, cultural activities, critical modern thought, artistic recycling and art linked to the environment and the countryside, as well as multi-interdisciplinarity.
The mission is to consolidate the Museo Inacabado de Arte Urbano de Fanzara as a benchmark in the field of alternative cultural production. Three years' hard work have enabled the project to form part of the national and international landscape of art festivals in the public domain, and efforts are now being focused on more in-depth online management, decentralising cultural life and ways of giving greater sustainability to this museum with walls but no roof.
It also has a small souvenir shop open to the public.