Dinosaur trails
Come, take a look and discover the ancestors of dinosaurs and their footprints in Bejís, with the most important Mid-Triassic site in the Region of Valencia. Discover the large sauropods from the end of the Jurassic in the Alpuente museum and the footprints of the carnivore dinosaurs that lived with them at the Corcolilla BIC site. At the Morella museum, get to meet Morelladon, the first dinosaur in Castellón. At Cinctorres, you can visit the only site with replicas of dinosaur bones in the Region of Valencia, and meet dinosaurs from Els Ports in the museum. At the Elche MUPE, you can learn about other dinosaurs from other places in the world. In Millares, you can walk next to the footprints of the last dinosaurs to tread the Region of Valencia. Finally, in Agost, you can see evidence of the impact that led to the extinction of most dinosaurs.
Booking
Blog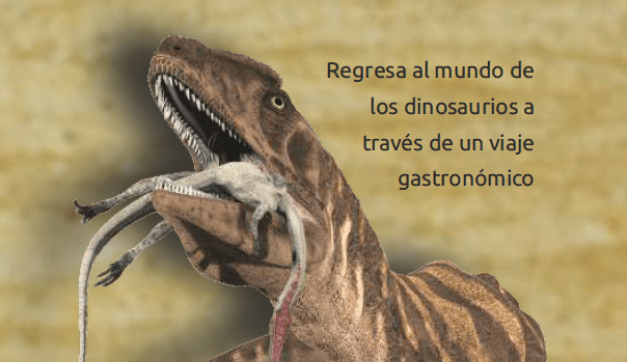 16-10-2020
If you want to eat like a dinosaur there's certainly no place like Cinctorres, in quintessential dinosaur territory.
In March, and as part of the Dinomanía project, El Faixero restaurant presented a "Gourmet Dinosaur" menu based on the era of the dinosaurs.